FOOD MINISTRY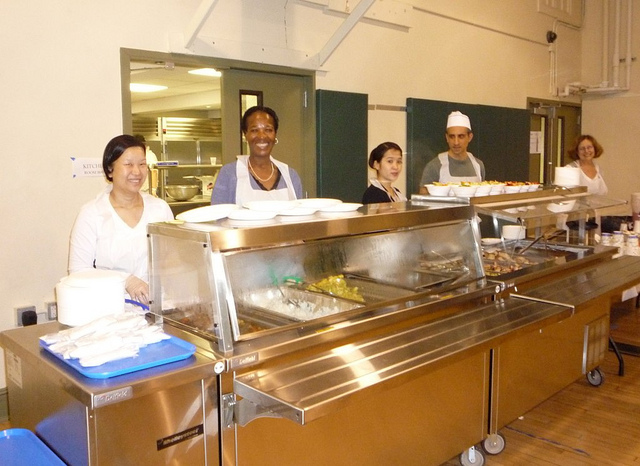 Hope for our Neighbors in Need is the food ministry of the Church of the Village. We help our guests in the short-term by providing them with hunger relief. We help them in the long-term by providing them with information on available social services to help them break the cycle of poverty. We also offer life-affirming hospitality to our visitors – some friendly encouragement to people who are coping with difficult daily struggles.
Food Pantry and Community Meal
Our food ministry has two programs. On Tuesdays, we run Daisy's Food Pantry – open from 1 P.M. to 2:30 P.M. There, we distribute bags of groceries to individuals and families in need. On Saturdays, we host a community meal from 12 P.M. to 1:30 P.M. and serve hot food to whoever comes through our doors. We invite members of the church to eat with our guests from the community. Hope for our Neighbors in Need is one of the most important missions for our church members who see this program as a key share the love of Christ by supporting social justice and community outreach.
Volunteer
Both of our programs require volunteers, and volunteering with HNN is a very rewarding experience. Volunteers at the food pantry help by packing bags of groceries for needy families and distributing those bags to our guests. At the community meal, volunteers help by setting up the dining area, preparing and cooking the meal, serving, and cleaning up. If you would like more information about volunteering for HNN, please  sign up online or contact our Volunteer Coordinator, Eileen Howard.