STUDIES AND GROUPS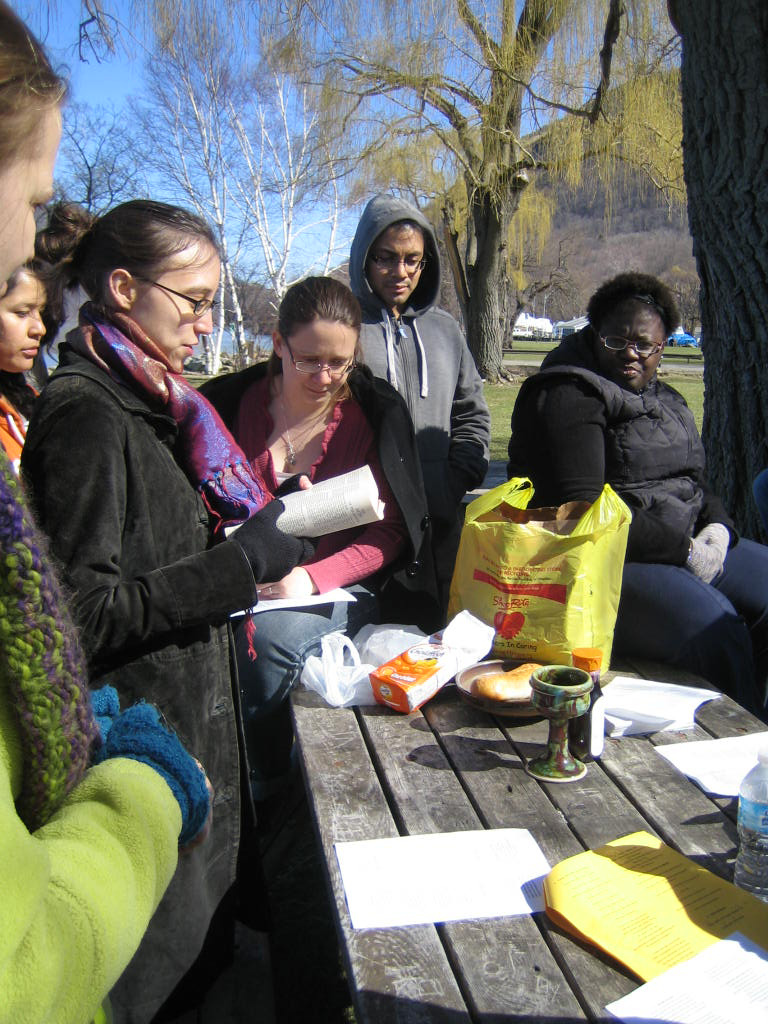 Bible Study
Pastor Jeff will lead our much-loved Bible study every Wednesday at 6:30 PM. On any given evening, you may find yourself studying and discussing anything from forgiveness to sexuality to the apostle Paul. Everyone from a New Testament scholar to someone who just saw a Bible in a hotel room drawer is welcome to attend. Just bring a willingness to have your mind expanded! Please check the calendar for the summer schedule.
Young Adult Fellowship
Our church is full of 20- and 30-somethings and we love to get together. If you're young and craving community in this city, consider coming to our periodic events and weekly Bible study (usually on Tuesday evenings). For information on dates and locations, contact office@churchofthevillage.org.
Healing for Grief and Loss Support Group
Are you suffering the pain of recent loss or the ache of unresolved old loss? We offer a safe space to talk, to share feelings and memories, or just be in silence, as needed. Please join us every third Sunday of the month at 12:15 PM.
United Methodist Women
We are a new and diverse group of women who campaign for social change in the historic tradition of the United Methodist Women with a missional focus on women, children and youth. If you are an interested female-identified child of God, please join us at our monthly meeting after church on the second Sunday of every month at 12:15 PM!
Morning Prayer Call
Every Wednesday morning at 7 AM, we gather for a 20 minute conference call that includes a pastoral devotion and prayer. Set your alarm a bit earlier and start you day out on a high note.
Phone: (559)546-1200
Code: 533-689-191#
Prayer Chain
The Church of the Village has a dedicated prayer group that lifts up the concerns of members and friends of our community. The prayer chain receives requests for prayer at each Sunday service and by email. Please contact Anne Hughes-Hinnen if you have a prayer request or would like to join this group.
Spiritual Fellowship Retreats
Retreat usually include worship experiences, Bible study, workshops on spiritual transformation, quiet time for reflection and meditation!  We use this an opportunity to get out of the city for a night or two, and focus on your spiritual growth and building relationships with others at COTV.